I recently had a customer bring me a Brazilian Emerald he bought recently to review/examine. From the very first look I noticed that the Crown Pavilion and Table Facets were a different color green ( much darker) than what was seen when viewed on it side looking at the girdle of the stone. As a matter of fact the entire center appeared blue to aquamarine greenish blue.When viewed under all spectrums of light and then with a Chelsea Filter I saw no red or signs of Chromium that can be indicated. NONE. So I believe the stone is actually not an emerald but rather a treated Greenish Blue Aquamarine which has added to it Opticon with a green pigmented Cedar Oil. Spectrometer testing also revealed treatment had been done.
I was upfront with my customer who now wants his money back from the person he bought the alleged emerald from. I hated to tell him my findings but felt morally obligated to divulge my findings as we both trusted the gem dealer and have bought from him in the past and the gemstone was fairly expensive for what it was.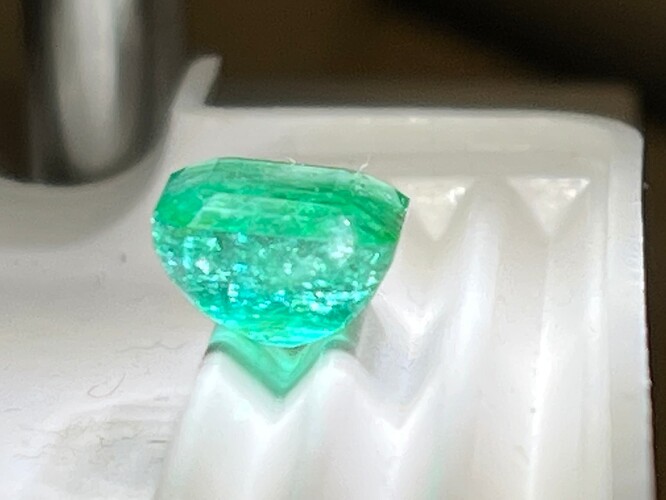 I would welcome any thoughts or recommendations with regards how I handled this, any similar experiences with Brazilian purchased emeralds, my findings, my testing methods or any other testing methods that would also help prove my findings.