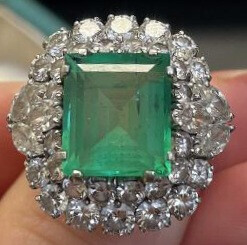 The emerald is app. 6.8 carats.
As I gave it up for an auction it looked like the first photo. The second photo is from the auction catalog today.
Has the aucion house added value to the emerald by their treatment of it?
Thank yoy in advance for your replies.