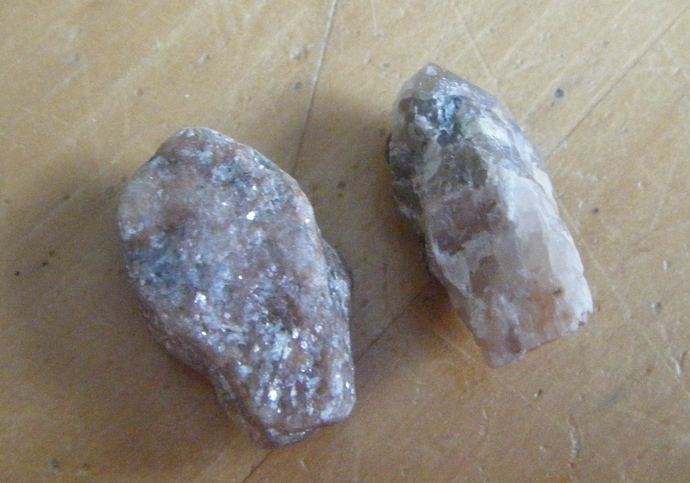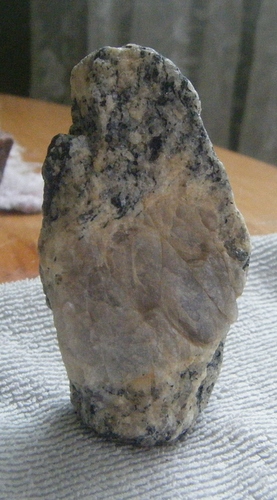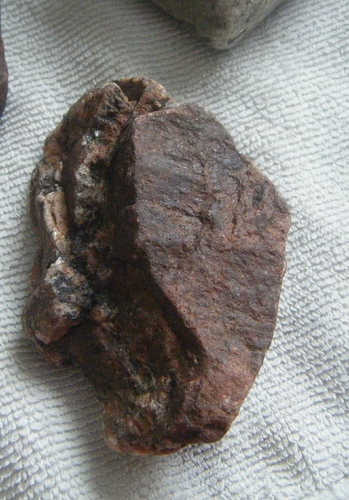 Here are some of my favorite stones. I think the one is quartz inside granite.
I am not sure if the silver shine is noticeable on the small pink stone but it is very nice.
And the reddish one I simply find the shape interesting. It is on a granite rock with a similar shape.
Just wondering if anyone can tell me any info on them.
Thanks!