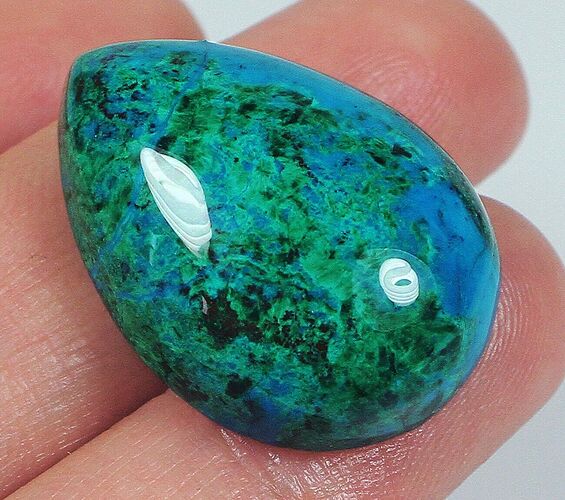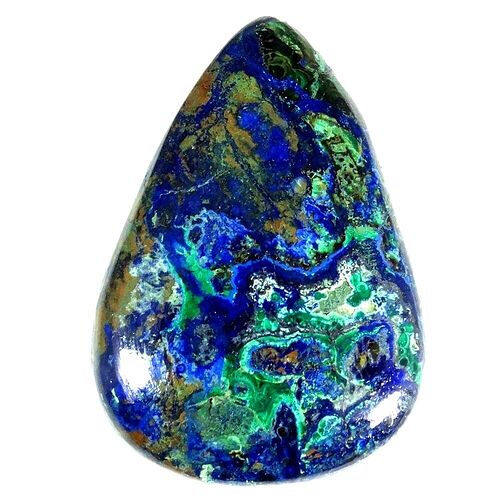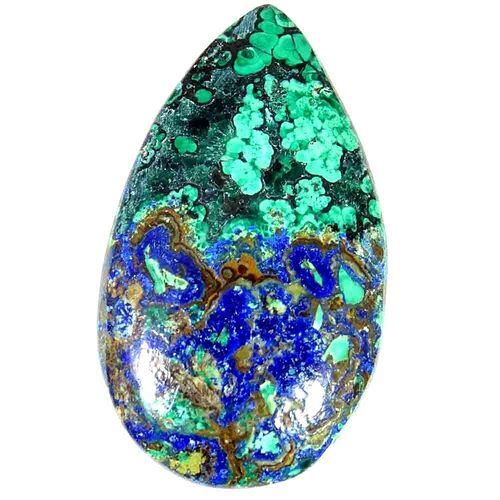 Hello All,
I have imported 3 gemstones of Chrysocolla and was needing some help to determine if the first one was a blue to blue-green Eilat stone or Stellarite. This stone was mined in Brazil according to my gem cutter.
The next two are from Africa. The gem cutter that made these two cabs said these gemstones were a mixture of Azurite, Malachite and Chrysocolla. Would either of these two be called "Parrot-wing" or "Eilat"?
I appreciate your kind attention to my questions. Thank you.