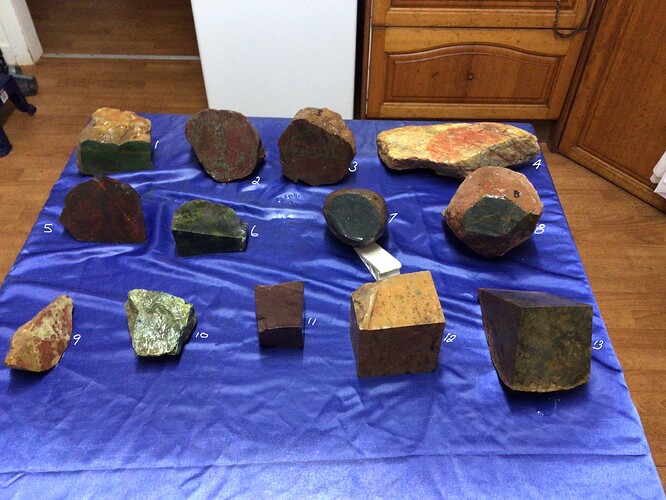 Presented in the photo attached are numerous pieces of quality raw and rare Jadeite from South Australia, Western Australia and Tasmania.
All pieces are fault free and cannot be marked with a knife blade or Stanley knife unlike nephrite Jade and Serpentinite.
What we are seeking is a reasonable purchase offer for this rare gemstone, any reasonable offer will be considered.
1: light green 852 grams
2: red green 808gms
3: red green 1087g
4: multi 1510g
5: red green 602g
6: dark green 358g
7: light green 736g
8: light green 1983g
9: green red 192g
10: light green 273g
11: red 350g
12: yellow 1261g
13: green/blue 1187g
= 11399 grams = 402.08 ounces
Current internet prices $3000 per ounce Australian dollars