Super Rare 5.69ct
GIA CERTIFIED
Gahnospinel
Certified
Dark Blue
5.69 ct
Cushion/ Mixed cut
Special Price for IGS members
$8000 - IGS MEMBER ONLY
NON MEMBERS - $8500 W/ free shipping, insurance and the GIA CERT
SEE VIDEO ON YOUTUBE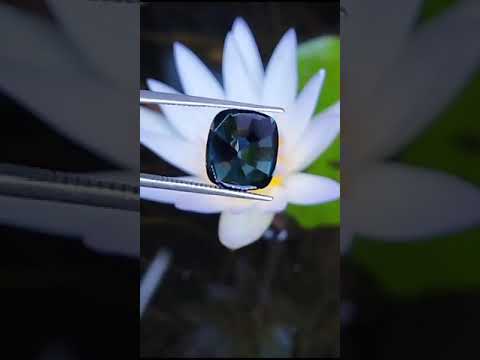 Free Cert & International Shipping
I personally guarantee when you purchase a Natural Gemstone from myself or my business, it will be the best color, the best cut, the best clarity, best and highest carat weight YOU will ever find for the dollar per carat!.
Guaranteed !!
I will back that up & Offer You a Free Certification by GIA Alumni members, along with several other lisenced Gemologists thru out the world …
Included on every purchase. Free Out of State or International Shipping/Insured!!
Pending locating at your door step 10 days or less.
Expedited is available for
X-tra charge.