I was sorting some stuff and went looking for a stone display box. I pulled this little one inch square one from my box of random stuff.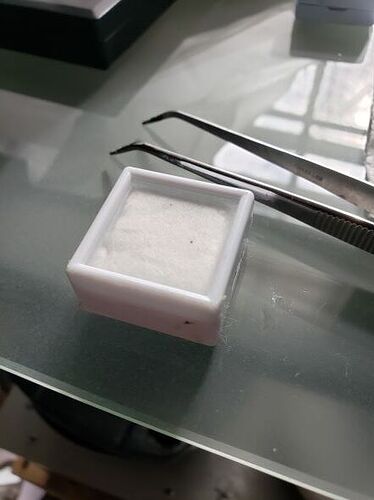 When I opened it I realized it was not empty but the cotton was covering some stones!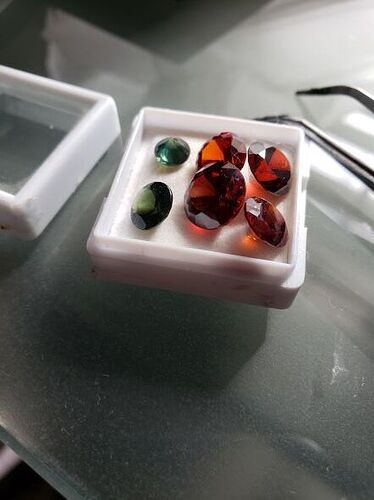 I really have no memory of hiding things like that in any cases. I did buy a box or random used empty display boxes once. Maybe they came with that?
Anyway. The orange ones are perfectly clean, have no reaction on the polariscope and a really high RI - like over 2.0. I'm thinking CZ?
The green ones are the question. At first I thought maybe green corundum? (score!) But the RIs are too low. They run around 1.75 give or take depending on how I bump the stone around on my digital meter. They have a little flash on the polariscope which reminds me of the ADR I've seen on garnets.
I can't see hardly any flaws in the larger one. But the smaller one has some obvious inclusions. It is a 5mm round and weighs right around a carat. Here are some pics of the inclusions.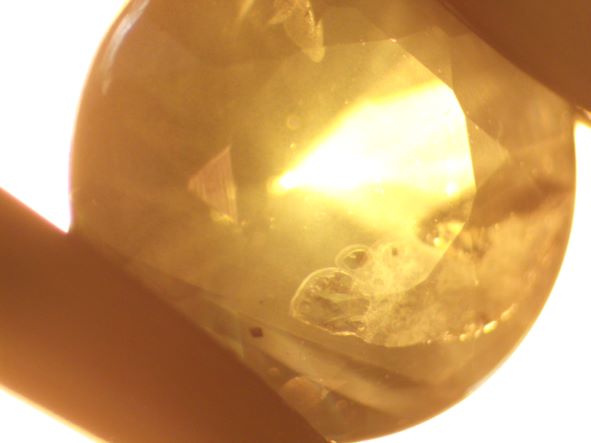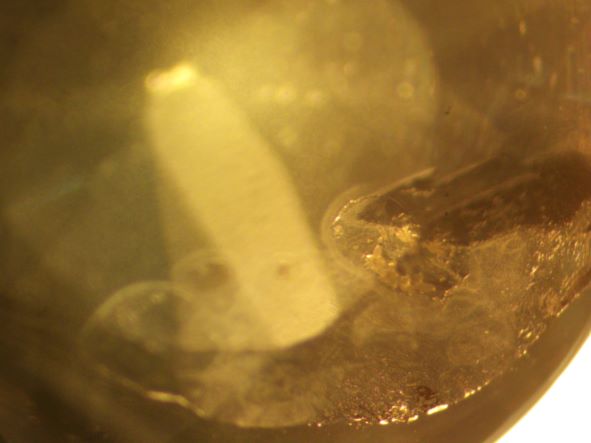 Maybe garnet?